Loneliness is one of the most debilitating elements of ageing and it's important to combat it as soon as possible. One way to do this is through companionship care. Here we explore what is companionship care and how it can help you…
When many think of care services for those that are elderly, they envisage it as something for more complex medical needs, yet that isn't necessarily the case. Sometimes one of the most debilitating things for the elderly is loneliness. It could be that friends and family live far away, they have lost a spouse or just can't get out as much as they used to. No matter the reason, loneliness has been found to have a host of negative implications both physically and mentally. Loneliness has been found to be worse for you than obesity and is associated with an increased risk of developing heart disease, stroke and blood pressure as well as being at a greater risk of cognitive decline and dementia. This is where companionship care comes in. Here we explain just what is companionship care and how it can help you or a relative.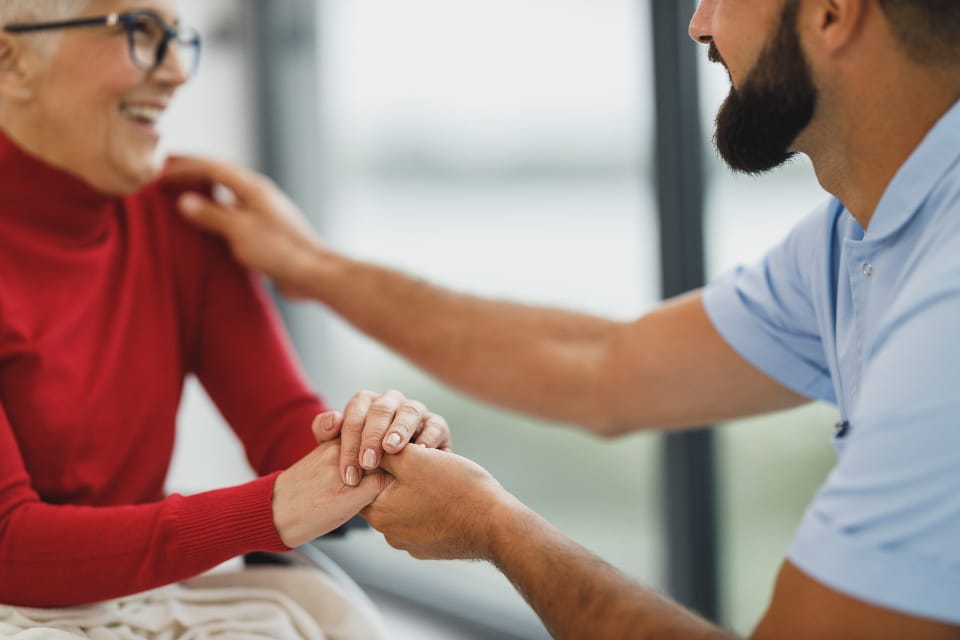 What is companionship care?
As the name suggests, the aim behind this sort of care is to provide companionship and help to prevent loneliness in an elderly person who might otherwise feel isolated. Whether the person in question has lost a loved one or their relatives just can't feasibly be with them every day, they can feel they have a huge hole in their lives with no one to talk to. With companionship care, a support worker will come in to spend time with them, playing games, chatting and helping with simple tasks.
They might encourage them to go out and about and could head out with them should they be nervous to venture out alone. This could be for lunch or an afternoon tea, to the garden centre, theatre or to a religious gathering – anywhere that would be enjoyed and can benefit them. The support worker can also simply sit with them, enjoy a cup of tea, look at photos or just chat.
The hours of companionship care is based on the individual. It could be they're after an hour or two every day or for a few hours a week. This is up to the person to consider what they want. It can be changed depending on how well it's working, either reducing or increasing the hours as time goes on.
Why is companionship care so important?
It makes people feel appreciated and listened to
Conversation is what gives people a real sense of value in life. The simple act of talking can make them feel like they are appreciated, that their opinions matter and give a purpose to their day. This can also offer the chance for someone to offload any stresses or negative thoughts they might have, lessening their worry and helping to improve their mental health.
It can prevent accidents from happening or escalating
Another important element in companionship care is having someone to always check on them should they hurt themselves. Without this, someone might not find them for a few days and their condition could become a lot worse. If someone has a fall when the carer is there, they will be able to get help right away.
It gives them something to look forward to
Companionship is also beneficial as it creates new patterns and things to look forward to in the week. If you don't have anything to look forward to you can often feel a lot more depressed and down. Something as simple as a visitor every couple of days is something to be excited about, giving structure to the week. This also has a positive reaction on things such as maintaining proper hygiene, cleaning the home and even watering the plants. This is because they will want their home to look nicer when company comes round.
It can help keep the brain active and healthy
Social engagements are also useful in encouraging the brain to work – something that is vital in fending off neurological conditions such as dementia and Alzheimers. Communication has been found to strengthen the brain's pathways improving mental health and happiness levels.
How do I go about getting companion care?
The type of companionship care that might be relevant can differ from person to person. This is why the team at Premier Community treats each case individually. We will find out about the individual's needs and what they're looking for from a companionship carer. Premier could also carry out a risk assessment if necessary and will create a tailored plan for the individual.
If you are looking for companion care for yourself or for an elderly relative, we are here to help. To find out more about what is companionship care and how Premier Community can offer support to live well at home, or to arrange a free no-obligation consultation, contact our support team on 0800 368 9766 or fill in the contact form below.