Our elderly personal alarm solution
Premier Community have partnered with Swedish manufacturers Minifinder to retail a next-generation patented personal alarm for the elderly

Sometimes confidence is the biggest barrier to independence. We think our elderly personal alarm solution could be a great solution for you and a loved one to stay connected.
We want to breakdown barriers to community living
The Minifinder Nano gives the end-user a stylish solution that is feature-rich and has an unlimited range. The Nano can provide you or a loved one with reassurance that someone is always there to help. Nothing is more important.
Stocked and ready for quick delivery.
*All prices include time limited monthly subsciption for connectivity and access to the portal apps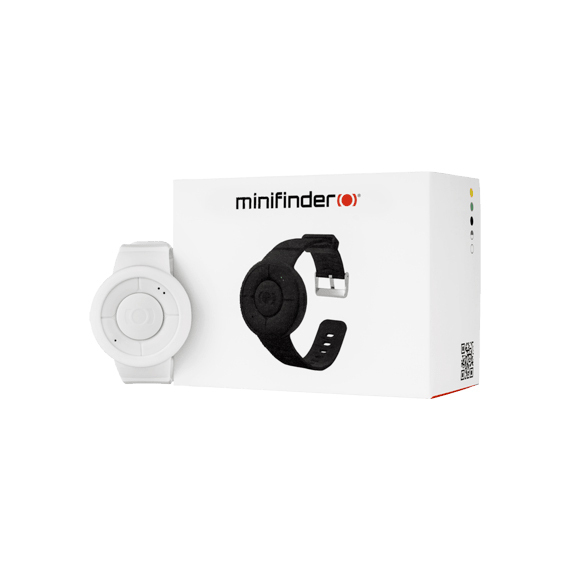 Indoor & Outdoor Positioning
MiniFinder Nano offers an effective security solution, regardless of the user's location. The GPS alarm provides tracking in real-time for all selected receivers and stores all gathered data for a full year. Nano supports eSIM, Bluetooth and WIFI-chips, which provide the user with both indoor and outdoor tracking. The device can be used in all countries offering GSM/GPRS-coverage.
Practical Design
Both the device and the strap are produced from durable silicone materials. Wear the device either around your wrist or around your neck on a lanyard. Attach the magnetic cable to the device to receive a sufficient charging process. The standard battery life totals to 120 hours in standby mode and approximately 24 hours in active use.
Pulse Sensor and Fall Alarm
Nano is equipped with several smart alarm functions. The device sends an automatic alarm, if the pulse exceeds or falls below a preset value, or after a falling accident. Nano enables you to monitor the user's physical condition and to receive an alarm notification in case of sudden emergencies.
Need hourly care?
Your local team of Client Care Managers are on call to answer your questions and work with you to design a customised plan of care that is right for you.
Products and Services for
Your Independence
Call us on 01623 810 100 or