If you are looking to sell your mobility scooter we would love to offer an estimate. Circumstances often change and mobility equipment can become unnecessary.
Whether you're wanting to trade in, trade up, or just sell, allow us to offer you a no-obligation all-cash quote. Use our Mobility Scooter buyback calculator to get an estimate.
We pride ourselves on being open and honest with all of our customers and are here to help with any and all of your questions. we are the trusted, quick and stress free option.
Fill out our handy quick estimate form for a transparent estimation of what we'll give you for your mobility scooter. If you're happy with your quote, fill out our call back form and one of our specially trained engineers will be more than happy to help!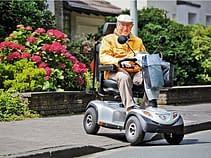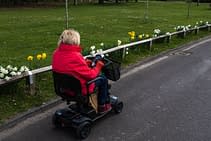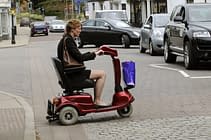 So what are you waiting for? Sell your mobility scooter to us using our buyback calculator and get your estimate today.
Need help? Get in touch and one of our engineers will be happy to talk you through the process.
Wanting something new?
We stock a wide range of new mobility scooters including pavement scooters, 8mph scooters and off road scooters.